Great to catch up with my good friend and mentor Ivor Cooper (and his chauffer for the night Terry Osbourne) at tonight's 'The Net.'
Ivor shared about his experience of living with brain cancer – he was honest, real and positive in what he shared! Another good night for the room full of men who came along.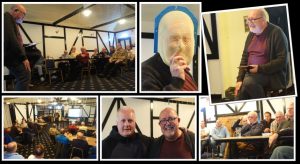 Please pray for the men gathered, when it comes to faith a real mixture, some with plenty and others with none!