It was great to have a team of students from GLO (Gospel Literature Outreach – www.glo-europe.org) at Duncan Road Church this past week (11th-18th March 2012).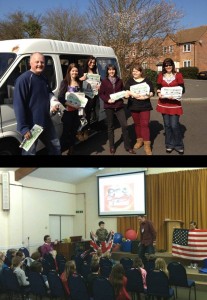 Each day started with a School assembly, we were able to distribute 2,500 'Challenge' newspapers and invitations to DRC Church during the week, and of course we had a variety of meetings and activities which all went top make an exciting week of outreach!
Even today a mum and her baby came into the 'Noah's Ark' Parent & Toddler group as a result of an invitation through the door!