Archive for December, 2014
He Came to… (Selected Scriptures) – sermon by Gordon Curley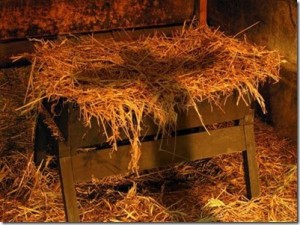 PowerPoint slides to accompany this talk are available on request – email: gcurley@gcurley.info
Video clips used:
Man distracted by driving DVD clip (http://youtu.be/GxJV71Mv39w)
Why did Jesus die? DVD clip (YouTube: http://youtu.be/73qAysK7zlk)

Download
"Maker of the sun,
He is made under the sun.
In the Father he remains,
From his mother he goes forth.
Creator of heaven and earth,
He was born on earth under heaven.
Unspeakably wise,
He is wisely speechless.
Filling the world,
He lies in a manger.
Ruler of the stars,
He nurses at his mother's bosom.
He is both great in the nature of God,
And small in the form of a servant."
Saint Augustine.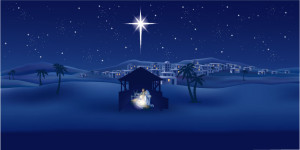 "The Word became flesh and made his dwelling among us. We have seen his glory, the glory of the one and only Son, who came from the Father, full of grace and truth."
John's gospel chapter 1 verse 14.
The child who brings peace – Carol Service 2014 Luke chapter 2 verses 8-14 – sermon by Gordon Curley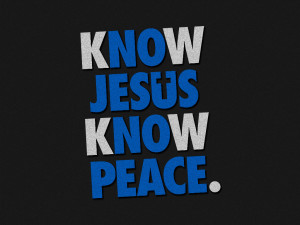 PowerPoint slides to accompany this talk are available on request – email: gcurley@gcurley.info
"He came to serve…" Matthew chapter 20 verses 28 – – sermon by Gordon Curley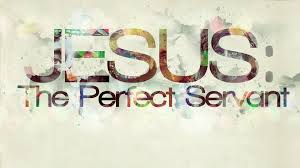 (PowerPoint slides to accompany this talk are available on request – email: gcurley@gcurley.info)

Download
Christmas brings lots and lots of opportunities. Today it was good to play Father Christmas at Noah's Ark Carer & Toddler Group. Great to see the building full to overflowing with parents and babies!
There are of course 3 stages in life! When you believe in Father Christmas. When you play Father Christmas and when you look like Father Christmas!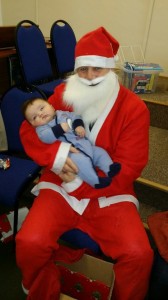 Christmas also provides many preaching opportunities in Residential Homes, Children & Youth Clubs and of course Churches.
Please pray for the many Christmas (gospel) booklets that have been taken at the end of services.
The 'Do Not Fear' of the Christmas Story – Selected Bible Readings – sermon by Gordon Curley (2014)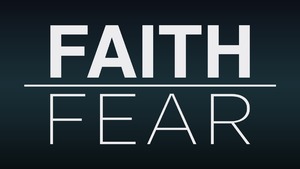 (PowerPoint slides to accompany this talk are available on request – email: gcurley@gcurley.info)

Download
The sun shone, the people sang and the good news was shared!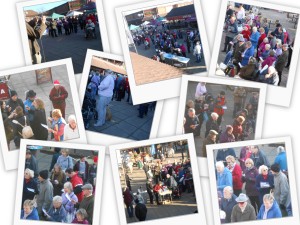 Carol singing at Locks Heath Centre Fareham organised by the Western Wards Church Network
It was good to lead the time together and to be able to link the various carols with stories, poems, monologues and of course good news from the Bible!
Third of kids don't know Christmas is about Jesus
The Christian Institute reports:
A third of children aged between ten and 13 do not know that Christmas marks the birth of Jesus Christ, a survey of 2,000 families has found.
The poll also found that only ten per cent of adults can correctly state four facts about Jesus' birth and half of those surveyed say it is not relevant to their Christmas celebrations.
Christmas Starts With Christ, the group which commissioned the survey, said one problem was how schools discussed the festival.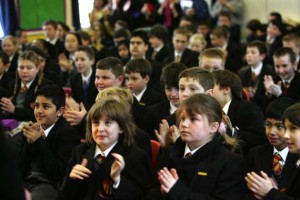 Misguided
Francis Goodwin, from the group, said: "Britain is fast becoming one of the world's most secular countries.
"As nations get richer, they think they no longer need God".
He also said there is a "problem with political correctness in schools" which think "they should not focus on the Christian roots of Christmas because of inclusivity".
"But it is misguided. People of other faiths are not offended", he commented.
Values
Last year a survey of 2,000 people showed that 12 per cent of Londoners think the Bible features Father Christmas.
It also showed that seven per cent of the public think Christmas trees are in the Bible, a proportion which nearly doubles among 18 to 35-year-olds.
Colin Hart, Director of The Christian Institute, said at the time: "This poll shows a worrying lack of knowledge about our country's Christian heritage that has shaped our history, institutions and laws, even who we are and our values."
Praise God for many opportunities to share the real message of Jesus in Hampshire schools this Christmas!