Archive for the 'General News' Category
Encouraging quote from the Head Teacher Kim Thornton at Boxgrove Primary School, Chichester, who in her latest newsletter to parents and carers penned the following words:
"It was lovely to welcome David Thurlow and Gordon Curley from Swanfield Chapel on Tuesday. Having explained that parables are like jam doughnuts i.e. the cake part is the story, the jam, the hidden meaning, Gordon retold the story of "The Prodigal Son". At the end of telling the story, Gordon explained to the children that God's grace is amazing – that He welcomes everyone. That there are no conditions and that He forgives us for all the things we do that are wrong – if we just say "sorry"."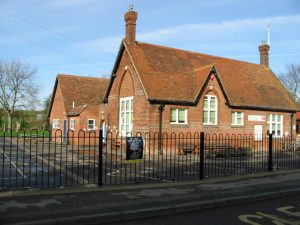 The Life Exhibition is a multi-media experience designed for primary school children which complements and works alongside existing RE teaching. Using interactive tablets, QR codes, graphics, quizzes, films, songs and a discussion café, Life helps children learn – in just over one hour – about the story of Jesus and his relevance today. The exhibition is FREE to schools thanks to the sponsorship of local churches and Counties. It is aimed at KS2 children, although sessions can be shortened to include children in YR3. It visits an average of 20 towns or cities per year and unpacks into a public hall or church building, where children from several local schools can come in to be hosted each week.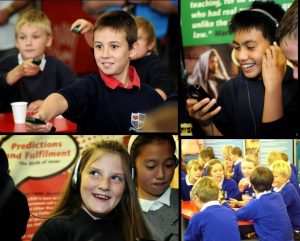 For further information regarding The Life Expo click here
Good News Camp is all over for another year!
Up until Wednesday evening Camp was brilliant, then as night time fell, many of us (about 30 campers and leaders out of 120) experienced the dreaded vomiting and diarrhoea.
We have no idea what caused the bug or how the bug spread but THANKS to my fantastic team of helpers and to the campers for adjusting to a rearranged final few days of camp. Sorry for those folk who like myself had to leave site early, hopefully this photos will remind us of some of the good times we enjoyed!
FirstServe is a unique discipleship and missions programme, primarily for 18-25 year-olds on a gap year, or those with a shorter time available.
Gordon was part of the initial planning committee for FirstServe and for many years on the FistServe Steering Group.
As a SermonCentral Contributor my stats for this week are:
2,740 Total Views
497 Sermons Viewed
64 Countries Reached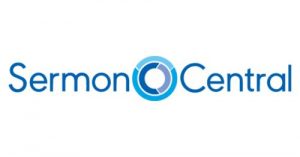 About SermonCentral.com
SermonCentral is the world's leader in sermon resources and research. They are dedicated to equipping pastors worldwide in excellence in preaching.
There are three ways you can enjoy the SermonCentral community:
1. SermonCentral User. 2. SermonCentral PRO Member. 3. SermonCentral Contributor
SermonCentral help Pastors and Missionaries Worldwide. Church leaders from over 100 countries use SermonCentral. Your sermons can go to countries you could never enter, helping expand the Kingdom of God. Give new life to old sermons!