Archive for the 'General News' Category
Always enjoy my yearly visit to Southfield Church Nailsea, this will be the furthest I have travelled to preach 'in person' since lockdown!
Love the topic that I have been asked to talk about: 'If God is for real how can I get to know him?'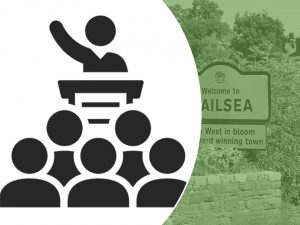 Nailsea is a town in Somerset, England, 8 miles (13 km) southwest of Bristol, and 11 miles (18 km) northeast of Weston-super-Mare.
Ready for this week a Junior School Assembly. Theme: 'Teamwork' by Gordon Curley
Zoom Counties Hants Report Meeting Sept 2020.
Host Venue: Manor Road Evangelical Church. Guildford. UK.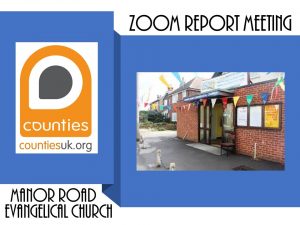 Download
Always good to know sermons are being helpful to someone, somewhere!
Weekly overview from Sermon Central (where the text of sermons are uploaded):
350 sermon views
67 countries reached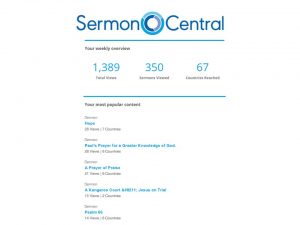 SermonCentral is committed to equipping a worldwide community of pastors and ministry leaders as they prepare for and preach the gospel.
We're Back online on Thursday mornings at 11.00am
FB Noah's Ark with Penny Curley
A song, a story and a craft.
An online mini-version of Noah's Ark Toddlers and Babies group which takes place each Thursday morning at Duncan Road Church – www.drchurch.info
If you have missed any episodes or just want to watch again, then all videos can be found on YouTube as well as FB – YouTube link:
Some much needed one-to-one conversations with people who want to know more or who want to 'convert' you – makes for a challenging few hours!
We should have started Good News Camp 2020 today (23/8/20). Due to Covid-19 & the camp site being closed we are going to have to wait another 12 months, so to remind you of those good, good times, a mix of photos from the past few years! See if you can spot yourself!
For those who can make it (helpers & campers), we will see you in 2021