Archive for the 'General News' Category
Great to see so many at last night's 'LIFE Expo' training event held at St. John's Church Of England, Lockerley, although mainly the grey brigade were there, it will be great to work with these keen volunteers as hundreds of school children will get to hear and understand more about Jesus!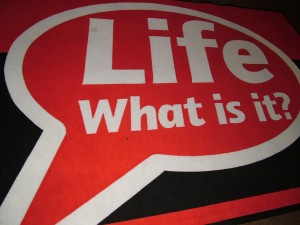 Dates of visit: July Monday 2nd to Friday 6th 2018
Venue: Lockerley Water Farm, East Tytherley Road, Lockerley. SO51 0LW.
Penny's Ladies Craft Night was last night held at Duncan Road Church .
An opportunity to build friendships, enjoy good company and of course create some fantastic crafts.
The evening attracted a good number of 'unChurched' women along to this bridge-building event. We pray this will be the first of many opportunities to input in these ladies lives.
Christian Youth Enterprises Sailing Centre (CYESC) is a multi-activity residential and non-residential centre which caters for children, young people and adults of all abilities. Our particular passion and expertise is focussed on water sports and as a recognised Royal Yachting Association Training Centre and British Canoe Union Approved Centre we make the most of our privileged location in the stunning surroundings of Chichester Harbour.
Looking forward to a 3 day sailing camp (non-residential) at The Christian Youth Enterprises Sailing Centre (CYESC), Chidham, Chichester, West Sussex.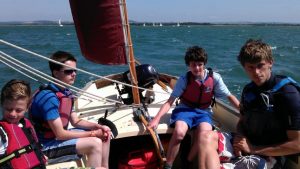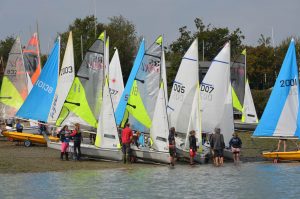 On the water in the safety boat each morning, followed by a lunchtime talk and then home for me as the team and campers go back out for another session on the water.
Encouraging email from Matt, Sarah, and the entire SermonCentral team.

Your weekly overview
1,674 Total Views
340 Sermons Viewed
71 Countries Reached
Your most popular content
Sermon
Being What You Are: A New Creation.
106 Views | 8 Countries
Sermon
Mothers Day Talk – A Godly Example.
68 Views | 10 Countries
Sermon
Restored Hope – The Widow of Nain – Mothers Day Talk
60 Views | 13 Countries
Sermon
Strengthening Your Grip
51 Views | 11 Countries
Sermon
Christ-Focused Ministry
42 Views | 4 Countries
Always good to recieve encouaging news, from a recent news/prayer letter…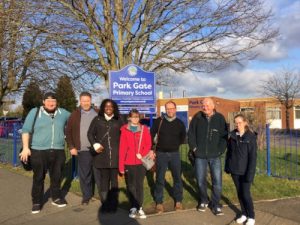 "Mirthfan (third from the left) was in Southampton…
The thought of going to a new place, staying with new people, and doing God's work gave me butterflies in my tum. Mixed emotions, some excitement and some nerves of one who did not know what to expect. We arrived at Duncan Road Church in Park Gate on a Saturday evening, welcomed by one of the Church leaders and his wife (The Curleys), we were instantly made to feel at home and I learnt how God can use anyone to accomplish his work. It also takes a willing, prayerful and committed people to be able to sustain God's work for God's people. Duncan Road Church was an encouragement on so many levels, Gordon and Penny the leading couple of most of these activities just seem to be running on something other than coffee. They are passionate, loving and with huge servant hearts. God showed me how sometimes the excuses we may have at times are nothing but just. Colin, a blind man, and Derrick a really mature man whose wife was in a hospital yet regardless of circumstances around them or what they might seem not have, they remained faithful, and in God's presence. That gave me a new gear to serve the Lord, to praise him even in the storms of life."
'The Net' outreach events to men.
Please pray in the message Ivor gave as he spoke on the topic, 'Jesus, Man, Myth or Maybe More!'
Please pray for Maertin Erwin who will be speaking at Bible teaching sessions each day.