Archive for the 'Photos and Videos' Category
In June: Key to Life visited:
• St John The Baptist Church of England Primary School. Fareham.
• Parkgate Primary School. Southampton.
• Marchwood Church of England Infant School. Southampton.
Key to Life is an award-winning mobile experience which delivers elements of the Religious Education syllabus for Key Stage 2 pupils, but is also adaptable for Key Stage 1. The experience is housed in a purpose-built vehicle that transforms into a large interactive learning space, featuring interactive walls.
A fast paced morning programme (Monday to Friday) packed with Quizzes, Crafts, DVD's, Bible Stories, Activities, Games and lots more!
Thanks to a great team of helpers from Duncan Road Church, Southampton who helped make it all happen!
This year's theme is Space – who doesn't love learning about incredible facts on stars, discovering fascinating information on the planets and learning from the Bible the story of Daniel and hid friends! Narrated by famous storyteller Bob Hartman, with space wisdom from professors and academics children will be both entertained and taught.
CATCH UP OR WATCH AGAIN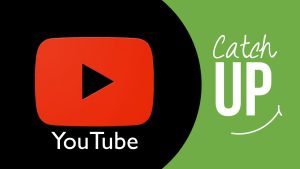 What: A Counties Evening
Who: Anyone interested in evangelism!
Where: Duncan Road Church Park Gate Southampton SO31 1BD (www.drchurch.info)
Or watch on Youtube.
What: Share in what God has been doing through 'Counties' in Hampshire…
Speakers Corner » Moldova » 'Noah's Ark' » 'The Net' » 'BodyBuilders' » Future plans! Plus all the latest news from Gordon & Penny Curley
DONATE:
Text HRF followed by your donation amount
(up to £20) to 70085
e.g. HRF 10 to donate £10

Download
A Counties Evening – sharing together in the ministry of Gordon & Penny Curley.
TXT Giving (up to £25):
MOLDOVA(amount)70085
HRF(amount)70085
Good News Camp Promo 2023
Good News Camp – Sunday August 20th to Friday August 25th 2023
Book Here