Just to bring you up to date with the planned visit of 'GSUS Live' to Hampshire in Sept/Oct 2014.
'GSUS Live' is a resource that is available to secondary schools.
The aim of 'GSUS Live' is to enhance students' understanding of some of the key teachings of Jesus.
A mobile classroom with a multimedia computer suite is the heart of the project.
It is designed to take classes of up to 32 Key Stage 3 students for a 45 minute session and provides a stimulating environment in which they can investigate Jesus' teaching on Forgiveness, Fear and Rejection.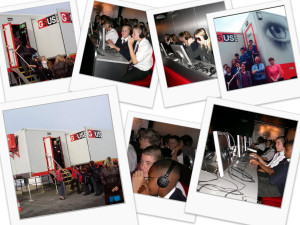 'GSUS Live' will be visiting eight schools and will reach thousands of secondary school pupils with something of the relevance and message of Jesus Christ.
Crofton School. Stubbington.
Tuesday September 2nd to Friday September 5th 2014.
Fareham School (we are still waiting for confirmation – please pray!)
Tuesday September 8th to Friday September 12th 2014.
Brookfield Community School. Southampton
Monday September 15th to Friday September 19th 2014.
Oasis Academy Lord's Hill. Southampton
Monday September 22nd to Friday September 16th 2014.
Brune Park Community School, Gosport
Monday September 29th to Friday October 3rd 2014.
Bishop Luffa School. Chichester
Monday October 6th to Friday October 10th 2014.
Oasis Academy Mayfield. Southampton
Monday October 13th to Friday October 17th 2014.
Perins School. Alresford
Monday October 20th to Friday October 24th 2014.

Please pray for the planned site visit to each school on Tuesday 22nd July 2014 this is to make sure the trailer will be accessible and safe.
Please pray for (or attend) the Training Evening which will be on Monday 1st September (7pm to 9pm). This open to anyone who is planning to be involved setting up/dismantle the trailer (7pm to 8.00'ish) and those planning to present (8.00'sh to 9.00pm).
Please pray for this incredible resource as it is once again in our area.