Let's Talk!
Over 15,000 copies of this booklet have now been sold!
Only 60p each + Postage
Suitable for 7-11 year olds.
Interactive with puzzles and other activities.
Ideal when leading children to Christ.
Full colour throughout.
Easy to use format.
Click a page to view a preview below:
Acknowledgements
|
Back Cover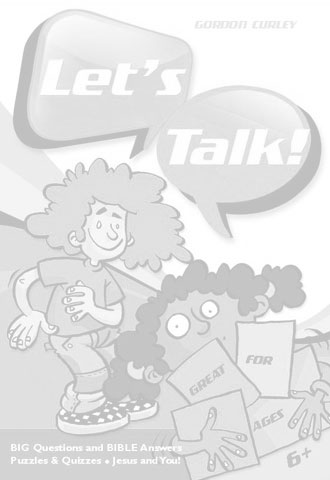 Copyright © Deo Gloria Trust & Gordon Curley
Available direct from Gordon Curley
Use the link at the top of the page or phone: (UK) 01489 582395
An invoice will be sent with your order.
The old edition of this booklet is still available for only 40p + Postage.
A rough quality preview of the old edition can be seen here (requires a PDF reader).