Thank you for your prayers regarding the 'Space Academy' Holiday Club at Berrymead Evangelical Church Acton, London.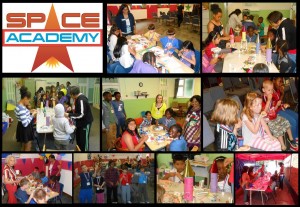 Despite competition from a range of activities at the nearby community centre, it is good to report we have had up to forty different children come along during the week, most of the children are first time contacts to the Church and they will provide plenty of follow-up opportunities for the fellowship.
It has been a real privilege to share the gospel with children from a variety of cultural backgrounds (Iranian, Indian, Pakistani, Polish and African to name a few) and from a variety of religious faiths. Please pray for the number of Muslim mothers who have sat through some of the sessions that their children have been attending.