Good News Camp is full with people on a waiting list – we could squeeze a few more in if we can find a few extra helpers – Can you or do you know of anyone who can help? Full details of Camp – Where: Lockerly Water Farm Hampshire. When: Sunday August 18th to Thursday August 22nd 2013.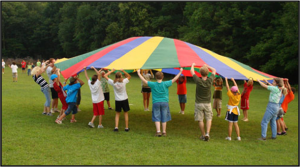 Praise God for:
Lots of Campers – Looks like we will have a good number on site – at the moment girls are outnumbering boys but that could all change.
A great Camp site – each year Lockerley Water Farm gets better & better!
Praise for a varied team of helpers,(different experiences, ages and Church backgrounds) which will provide a great opportunity to work together (Psalm 133 – The Message: "How wonderful, how beautiful, when brothers and sisters get along…Yes, that's where God commands the blessing").
Please pray for:
2 male & 2 female assistant hut leaders (our biggest need!) & another male/female duties leader.
Health & safety – accidents do happen – pray with us that any accident/health issue will be insignificant!
Unity & balancing the team – we have a variety of helpers – pray that we will all compliment each other in our various roles.
For Gordon as he prepares talks for this year's Camp.
For a good time spiritually– that the week will be marked with conversions and spiritual growth.