Archive for February, 2016
Extraordinary God Of Ordinary Man – Psalm 8 (2016) – sermon by Gordon Curley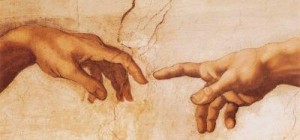 PowerPoint slides to accompany this talk are available on request – email: gcurley@gcurley.info
The Believer's Freedom – 1 Corinthians chapter 10 verse 21 to chapter 11 verse 1 – sermon by Gordon Curley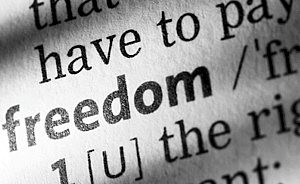 PowerPoint slides to accompany this talk are available on request – email: gcurley@gcurley.info
Back to earth with a bump after a great a five-day Holiday Club held at Swanfield Chapel., Chichester, UK. Our fun theme was 'Space', so it was good to give astronaut Tim Peake a bit of competition! (Tim Peake was born in Chichester, West Sussex)
86 different children came along throughout the week, with an average of 60 children each day. It was encouraging to see them enthusiastically joining in the activities and listening to the Bible stories.
Space Academy Holiday Club – Giving Tim Peake: UK astronaut a bit of competition!
(Tim Peake was born in Chichester, West Sussex)
50 plus kids makes a good start to the week at Swanfield Chapel. Chichester. UK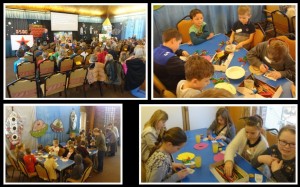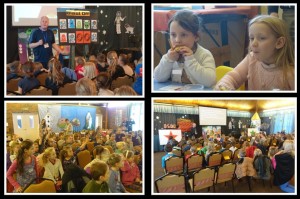 Fellowship – Acts chapter 2 verse 42 – sermon by Gordon Curley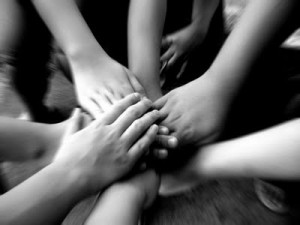 PowerPoint slides to accompany this talk are available on request – email: gcurley@gcurley.info
Mirupafshim (Albanian), Da bo ti (Welsh), Beannachd leat (Celt/Scottish), Good bye to the GLO Team!
eight great days of evangelism, activities and meetings!
Good to also pass on some wisdom(!) to the team of students and help them in their school assemblies and other presentations.
The GLO (Gospel Literature Outreach) are an international team of students form the Tilsley Bible College in Motherwell Scotland
Excellent evening of blues music with Bob Pearce & Steve at last nights 'The Net (outreach event for men).
Thanks also to Ermal, Iain& Sam from the GLO Team for their input (I dropped them in the deep end and they swam!)
Thanks Jim for the quote:
"Great night of Blues with the Bob Pearce Band ( well half of them) and banter with 40 other blokes. What do you say to a Welsh, Albanian and Scottish man giving their testimony to 40 guys……Jock you need an interpreter!"