Great time at Good News Camp 2012. Our biggest Camp ever (75 Campers and 40 Leaders) lots of sunshine, lots of laughter and lots of spiritual blessing!
GNC 2012 from Gordon Curley on Vimeo.
Quote: "I just wanted to write a quick note to thank you and all your wonderful leaders for providing such a superb camp this week. Lucy (and James and Jemimah!) had such a great time and they are already talking about going again next year!"
Quote: "just to say a big thank you for the camp this year 'S.C.' had a wonderful time she said the food was great and people were very kind and she would love to come back next year and also the biggest and the best news is both her and 'A.W.' gave there heart to Jesus please pass on to your team what a wonderful job they did and our grateful thanks forlooking after them so well"
Running the Race – Hebrews chapter 12 verses 1-4 – sermon by Gordon Curley.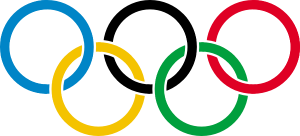 (Powerpoint slides to accompany this talk are available on request – email: gcurley@gcurley.info)

Download