Archive for November, 2019
The Rough Guide to the BIBLE – Psalm 119 – sermon by Gordon Curley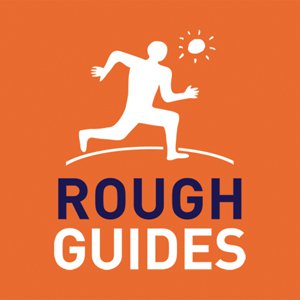 (PowerPoint slides to accompany this talk are available on request – email: gcurley@gcurley.info)
Moldova is a country about the size of Wales, squashed between Romania and Ukraine in eastern Europe. It is the poorest country in Europe with a population of around 3.5 million people, but many are leaving to find work or a better standard of living in other European countries or in Russia. Most people would struggle to find Moldova on a map but in the last three years I have discovered it to be sometimes weird, often quirky and quite, quite unique!
The team from England flew into the capital city of Chișinău (pronounced "Kishi-now" and not "Cheesy-new") on Saturday 9th November 2019, ready for a full week of mission!
We went from the airport to the north-east of Moldova ready for Sunday services with established Baptist Churches in the Soldanesti district.
We were grateful for our translators Emanuel, Theo, Ecaterina and Simona, who were very patient with us. I spent most of my time working with Simona who was able to use her impressive language skills to translate my meagre ones! I think I drove her mad with the expression, "In England we say…." but I hope I expanded her knowledge by teaching her some good old English colloquialisms like 'let's have a brew'.
Most Moldovans speak either Romanian, which is the native language, Russian or Gagauz. Some bright sparks speak all three.
The Evangelists on this year's team were: Bob Telford & Jay Collet and Tim & Grace Carter who worked in pairs, and the mission organiser Mark McCormick (Moldovan mission),Steve Critchlow, & myself who worked individually in order to make the most of the many opportunities afforded us.
After a few days of house-meetings in the towns and villages of the area of Soldanesti, we moved on to Neculăieuca, in the Orhei District, approximately 40 kilometres north of the capital. This was more 'pioneer' work as we were following up on people recently contacted after they had received free health care from a missionary medical team. These villages contained some of the poorest homes we saw; life there is very basic and people have very few home comforts.
For the final three days of the mission I was able to work with Pastor Victor and the Baptist Church in Buzdugani De Sus, a small village of just 561 inhabitants. The local villagers speak Russian, (with Ukrainian and Romanian thrown in the mix) so communicating was a challenge, which made life interesting for Simona, my translator. We had four, two-hour meetings each day and finished on Sunday with Church services.
It is always hard to analyse how successful a mission is but time always tells and it is good to know that we shared the gospel with hundreds of people, and we saw many respond to the appeals to follow Christ. Please pray that, as those who responded are followed-up by local Pastors, they will have come to a real faith and that they will experience the truth of Colossians chapter 2 verses 6-7:
"Just as you received Christ Jesus as Lord, continue to live your lives in him, rooted and built up in him, strengthened in the faith as you were taught, and overflowing with thankfulness."
Final work day in Moldova –
First: a Church preach at the Baptist Church. Buzdugani De Sus, in the district of Ungheni. The village/town is at a distance of 8 km from the city of Ungheni and 117 km from Chisinau.
The big problem is language. The locals speak Russian, with Ukraine and Romanian thrown into the mix! communicating is a challenge, but, as the saying goes: "Where there is a will there is a way!" Grateful for the language skills of my translator Simona Cotet, who tries to make sense of my English.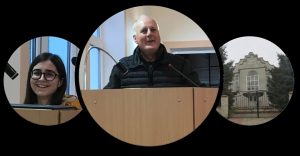 Final meeting of the mission a youth event, mainly for believers but good to know of several who made a committment to Christ as a result of the testimony and talk.
Conversion of Saul of Tarsus – Acts chapter 9 verses 1-19 – sermon by Gordon Curley & Moldovan/Romanian language Translator Simona Cotet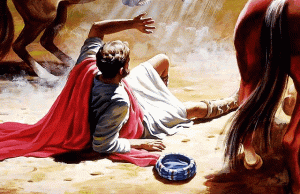 A couple of days in Buzdugani De Sus, working with Pastor Victor.
Status: Village
First certification: 1772
The population: 561 inhabitants.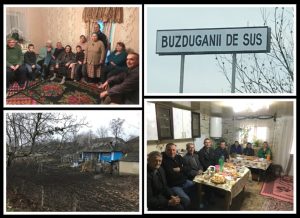 During the Soviet period, there was a brigade of the "Prut" collective household, based in the village of Valea Mare, specialized in animal husbandry, seed production and in the nursery of fruit trees and cuttings. movie theater, library, kindergarten, shop.
The big problem is language. The locals speak Russian, with Ukraine and Romanian thrown in the mix), communicating is a challenge, but, as the saying goes: "Where there is a will there is a way!"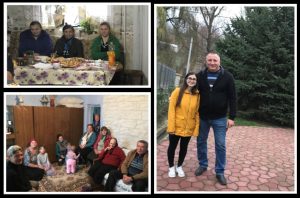 4 great house-meetings today and another 4 on Saturday.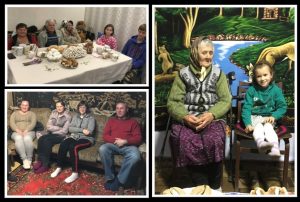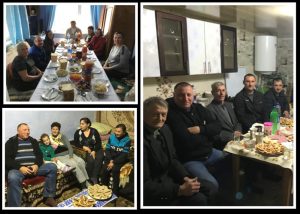 Psalm 130 – "With God there is forgiveness" – sermon by Gordon Curley & Moldovan/Romanian language Translator Simona Cotet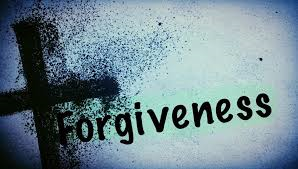 (PowerPoint slides to accompany this talk are available on request – email: gcurley@gcurley.info)
I go to Moldova for the 3rd time on Saturday 9th Nov and will return (DV) on Tuesday 19th.
The programme of evangelistic events is very 'full on'. In previous years the evangelists have each preached up to 30 times in 8 days! The opportunities are great and the responses previously have been exciting and, in many cases, enduring.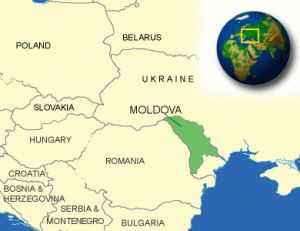 Please pray for the team from the UK (including Bob Telford (Counties Warwickshire) and Jason Collett from Myton Church Warwick. Pray for our health and safety and safe return. It is very easy to pick up a 'bug' out there. It would be great to come back in good health for once!
 
Pray that "the message will spread rapidly and be honoured" 
Pray for the translators and for the Pastor's who will follow up on contacts made and with those who respond to the Gospel.