Latest news from FirstServe – check out their blogs – love the story of the roundabout!
Deborah Holmes is now in Bolivia:
http://catchupwithdebs.blogspot.co.uk
Seren Anderson – Peru:
http://serenwynne.blogspot.co.uk/2013/01/sand-boarding-at-conache.html
Nicole Finlayson – Spain:
http://nicolefinlayson92.wordpress.com/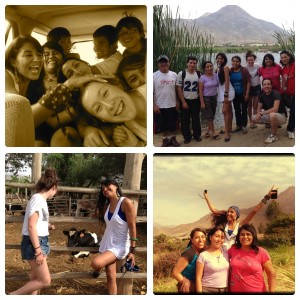 4 new recruits will be joining FirstServe in February!
They will be at the GLO Centre (www.glo-europe.org) for 2/3 weeks, then they will move on to their UK church placement. Please pray that this year will be a time for them to draw closer to God and that wherever they are on placement, both in the UK and overseas, God will use them for His glory.
FirstServe is a gap year programme designed to give young adults (18-25) a taste of service in the UK and overseas. Not only will they have the chance to help, support and encourage others but 'FirstServe' (www.first-serve.org.uk ) also includes a discipleship and missions training programme.
Gordon is part of the steering group and believes that this is a valuable investment of his time.