Archive for the 'Photos and Videos' Category
Life should never be dull! Some great memories and another hard to describe time in Moldova, love the people and the uniqueness of this often forgotten place.
A privilege and a thrill to be involved in a 9 day mission helping to assist local Moldovan churches reach out with the gospel of Jesus Christ and also a chance to see the aid and food distribution programme in person among the poor (Moldova is Europe's poorest country)
Counties Evening November 2021
Share in what God has been doing through 'Counties' in Hampshire…
Key to Life » Moldova » 'Noah's Ark' » 'The Net' » 'BodyBuilders' » Future plans! Plus all the latest news from Gordon & Penny Curley
Key to Life visited Sarisbury Junior School & Foundry Park Primary School in September 2021
Key to Life is a cutting-edge, mobile experience, sharing the story of Jesus through a unique and immersive lesson. Using floor-to-ceiling touch screens, children can watch films, interact with games and quizzes and take part in small group discussions – helping them explore what Christians believe, and understand how the story of Jesus is the key to Christianity.
About Key to Life
Key to Life is an award-winning mobile experience which delivers elements of the Religious Education syllabus for Key Stage 2 pupils, but is also adaptable for Key Stage 1.
The experience is housed in a purpose-built vehicle that transforms into a large interactive learning space, featuring interactive walls.
The unit is mobile and therefore requires no inside space and can visit a whole host of venues: a school, a church car park, show ground or town centre.
web: <a href="https://www.countiesuk.org/schools-work/key-to-life" rel="noopener" target="_blank">Counties Life Expo
Key to Life is a Counties resource that makes Jesus known across the UK through the work of our national network of evangelists, innovative schools' resources, pioneering church planters and professional training opportunities.
A walk through speakers corner (Aug 1st) and a little montage of Bob, Kay & Hatun in action (from a while ago)!
Length: 8mins
Zoom Counties Hants Report Meeting Sept 2020.
Host Venue: Manor Road Evangelical Church. Guildford. UK.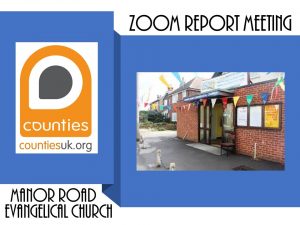 We should have started Good News Camp 2020 today (23/8/20). Due to Covid-19 & the camp site being closed we are going to have to wait another 12 months, so to remind you of those good, good times, a mix of photos from the past few years! See if you can spot yourself!
For those who can make it (helpers & campers), we will see you in 2021
Fantastic time at Backpackers Holiday Club at Swanfield Chapel. Chichester. With lots & lots of children coming along each day.
Each day we explored a European city (Gare du Nord in Paris, the busiest station in Europe, The Royal Palace in Stockholm, Sweden, Rome and its many amazing restaurants, the Swiss Alps, the distinctive shape of the Matterhorn & Hyde Park in London, the largest of four Royal Parks in the very heart of the city. as well as discovering some of the places that Jesus visited (Entering busy Jerusalem, the home where Jesus, God's Son received special worship, The last supper, Mount Calvary & the garden tomb)
The Backpackers daily programme focuses on awesome accounts from the Gospel of Matthew, introducing the love of God, as seen on the cross, and inviting children to encounter and respond to God's plan of salvation.
Who are the GLO Team?
The GLO Team (Gospel Literature Outreach) are students from, Tilsley CollegeTilsley College Motherwell, Scotland. They will be on a weeks placement with Gordon & Penny Curley at Duncan Road Church, Southampton to gain experience in local Church evangelism.
The Team: Gareth Armstrong, Catrina Stanfield, Tom Binding, Naomi Gibson, Matteo Garofano.
There are Camps and there is Good News Camp! Fantastic week with a great bunch of Campers and a brilliant hard working team of helpers!
A successful Camp in every way.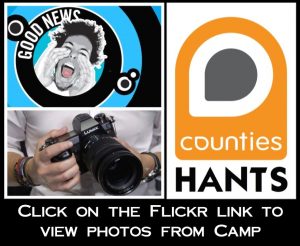 Click on the link to view or download photos.
https://www.flickr.com/gp/158327447@N06/jf94J8