Archive for the 'General News' Category
Coming soon: 'The Net' (for Men) ONLINE Christmas Special.
Join Gordon & the team on Tuesday December 8th for a Quiz Night, it will be be more than just Q&A's, this is a quiz with a difference!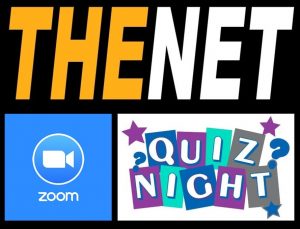 Event starts at 8:00pm and finish at 9.15pm
We also have a guest speaker: Tony Brown* who will speak on the topic, 'The Real Meaning of Christmas'
Message or email me for a password to join in the fun!
'The Net' is an event for MEN run by 'Counties' Hants: www.gcurley.info
For further info email: gcurley@gcurley.info
*Tony is based in Barnsley and married to Cath and they have three children.
Tony works with people caught up in New Religious Movements, especially Jehovah's Witnesses and Mormons.
As a former JW, he is keen to help Christians share the truth in love with those trapped in these sects & cults.
Coming soon: 'BodyBuilders' ONLINE Christmas Special!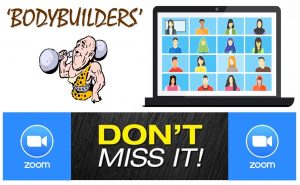 Join Gordon, Penny & the team on Saturday December 12th for an hour of great games, great fun and some great news!
'Body Builders' is an inter-Church youth event for anyone between the ages of 8 to 15 years.
Event starts at 7:00pm and finish at 8.00pm
Message or email me for a password to join in the fun!
'BodyBuilders' is an inter-Church Youth event run by 'Counties' Hants: www.gcurley.info
For further info email: gcurley@gcurley.info
One of the plus sides to lockdown is extra-time for some of those projects that you never get round to doing!
The extra time means I have been able to work on my YouTube channel, this seems an obvious way to evangelise, Bible teach and keep in contact with people.
YouTube channel:
250+ Videos of Counties Hants past, now and future (more added each week).
❖Sermons & Talks
❖Noah's Ark Online
❖'Good News' Camps.
❖'242 Experience' Family Weekend.
❖'BodyBuilders' Houseparties.
❖'Splodge' Houseparties
❖South Hants Bible Camps
❖Counties Hants Missions & Activities.
❖Counties National Promos, Resources Past & Present.
❖YouTube Channel: https://youtube.com/channel/UCrfI3CelzeV6Acxbl5F16Tw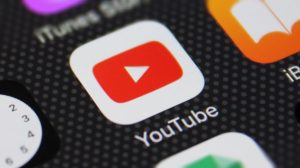 I also hope to start revamping this website ready for the New year.

Click here for Youtube Link:
A return to Lockdown means a return to social media to preach and evangelise.
Most Sundays there is one or two Church Zoom/Youtube meetings to speak at and other online opportunities are there to be taken.
Sermon Central is a site where I upload the text of my sermons, always good to know they are a blessing to someone.
This week:
1,728 Total Views.
384 Sermons Viewed.
77 Countries Reached.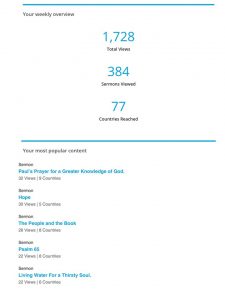 Should have been flying out to Moldova today, but sadly this years 10 day mission in Moldova has had to be cancelled due to Covid-19. We hope it will be rearranged for sometime in 2021.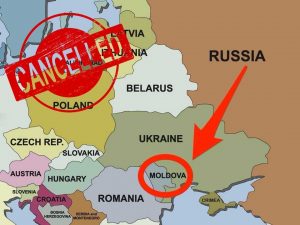 "There are places in my country you'll never find somewhere else…is like a drug – once you go there you want to go again." – Unknown
Love Moldova unique country and lovely people!
This event is organised by 'The Moldovan Mission'
Junior School Assembly. Theme: 'Hope' by Gordon Curley
(in case you are wondering the first 15 seconds are meant to be upside down)
Just 66 words could change your life!
Listen to Hampshire evangelist Gordon Curley next week on Life Connect as he shares daily devotions looking at the Lord's Prayer and how we can apply it to our everyday lives.
Watch it on Monday from 8am here on Facebook or over on our YouTube channel: www.youtube.com/countiesconnect
Always good to receive emails of encouragement, it's nice to be a blessing to others! This one arrived today.
"Dear Mr Curley, I was looking at your sermon for Harvest on Sermon Central and really enjoyed it. I feel the outline would be great for me to adapt for our community Thanksgiving service this year where 10 churches come together for worship in NW Pennsylvania. I would appreciate it very much if you would allow me to have a copy of the powerpoint that accompanies it.
Yours appreciatively."
Always enjoy my yearly visit to Southfield Church Nailsea, this will be the furthest I have travelled to preach 'in person' since lockdown!
Love the topic that I have been asked to talk about: 'If God is for real how can I get to know him?'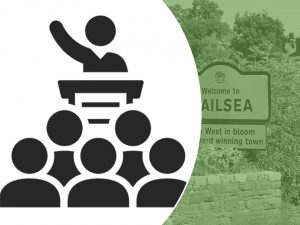 Nailsea is a town in Somerset, England, 8 miles (13 km) southwest of Bristol, and 11 miles (18 km) northeast of Weston-super-Mare.