Archive for the 'General News' Category
Penny's Ladies Craft Night was last night held at Duncan Road Church .
The evening attracted a good number of 'unChurched' women along to this bridge-building event. We pray this will be the first of many opportunities to input in these ladies lives.
Encouraging to see a number of first time men attending tonight's event!
Local schools have been contacted today regarding the 'LIFE Expo'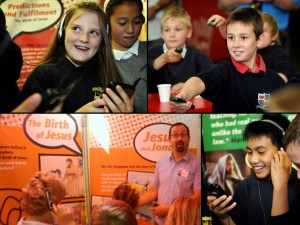 Please pray that the six schools contacted will take up the offer to bring their selected classes to experience this fantastic resource!
Always amazed how God meets our practical needs! After 30 years of unsalaried ministry it is good to testify that the God of the Bible is Jehovah-Jireh!
"Jehovah-Jireh" is one of the many different names of God found in the Old Testament. "Jehovah-Jireh" is a name found in some older English translations of the Bible (i.e. King James Bible) of YHWH-Yireh and means "The LORD Will Provide" (Genesis chapter 22 verse 14). It is the name memorialized by Abraham when God provided the ram to be sacrificed in place of Isaac.
"Abraham named the place Yahweh-Yireh (which means 'the Lord will provide'). To this day, people still use that name as a proverb: 'On the mountain of the Lord it will be provided.'"
FirstServe is a unique discipleship and missions programme, primarily for 18-25 year-olds on a gap year, or those with a shorter time available.
Gordon is part of the FistServe Steering Group.
An invitation to Park Gate Primary School Southampton for an afternoon of lessons, asked to teach the subject, 'Christian Baptism' – and the surprise was to find out I have an Ofsted Inspector sitting in as well!