Archive for the 'General News' Category
A very different day today. We started with a delay as the minibus picking us up had a problem with its wheel. When it was fixed it meant a shorter visit to a care home. the 5 residents listened well to the team members sharing their stories of how they came to faith in Jesus Christ. The team then divided up and we went to two house meetings, my third meeting was lost due to a misunderstanding when my local host took us to the wrong house (two Maria's in the Church) by the time we had discovered where we should be it was too late!
A long disrupted day but still a good day.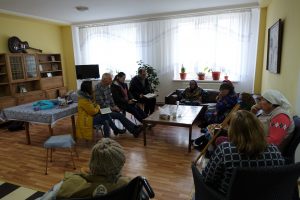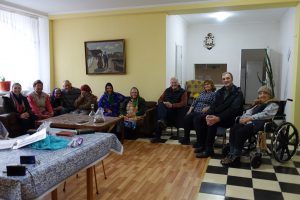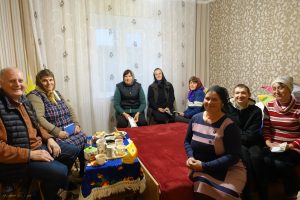 Despite EU integration attempts in recent years, Moldova continues to be the poorest country in Europe, crippled by a high level of corruption, political instability and a failing economy. The extreme poverty, especially in rural areas, aggravates related problems like a high rate of alcoholism and an exodus of the working population to other countries, while children and elderly are left behind. However, this situation also creates many ministry opportunities, especially in the area of relief & development.
I have been invited once again to be involved in gospel preaching, this outreach is carried out in partnership with local Moldovan Churches, encouraging them in evangelism as they reach out to their friends, family members and neighbours with the gospel.
Itinerary:
I will be based in the South of the country.
Below are the venues and majority of meetings (22 confirmed/planned and some extras will be added as the week unfolds).
Saturday: Fly out to Moldova.
Sunday: Village of Vadul lui Isac – 1 meeting.
Monday: Village of Vadul lui Isac – 3 meetings.
Tuesday: Village of Pelinei/Vladamirovca – 3 meetings.
Wednesday: Village of Burlacu – 3 meetings.
Thursday: Village of Taracl S – 3 meetings.
Friday: Village of Lopatica – 3 meetings.
Saturday: Village of Giurgulesti – 4 meetings.
Sunday: Emanuel preach a.m. + 2 afternoon meetings( dupa masa).
Monday: Team debrief.
Tuesday: Fly home.
I would value your payers that I will be able to cope with the conditions, and to be ready for all that will be expected of him. Pray for the other evangelists in the teams, for the local organisers, for the translators, for the hosts, and especially for the many people who will be reached with the Gospel message. Pray the Holy Spirit will have freedom to touch many hearts.
Please pray for the team:
Mark McCormick (Organiser)
Evangelists: Dave Lynn, Dave Barber, Steve Crithlow, Dave Jacklin, Ray & Gordon Curley.
Congratulants to the GSUS Live team – GSUS Live will be back visiting schools in Hampshire September/October 2019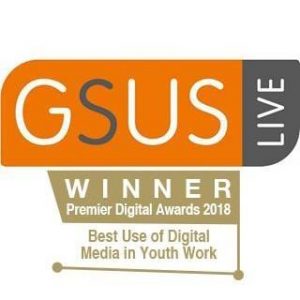 GSUS Live Promo Video, for full HD video head over to https://vimeo.com/171573199
Attending the Living the Passion Conference. This conference is on evangelism and pulls together a number of organisations, including, Counties, Church Planting Initiative, GLO, Partnership, Church Growth Trust and Echoes who have joined forces to arrange a weekend conference to fan the flames of passion for sharing the gospel in the UK.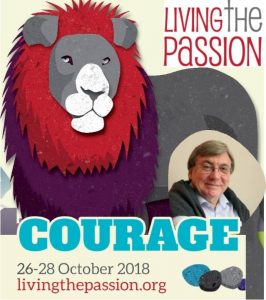 Bible teaching from Lindsay Brown, who is a native of Wales. He studied European history at Oxford (MA) and theology at the Free Faculty of Theology at Vaux-sur-Seine, near Paris, under Henri Blocher. He has been involved in student ministry with IFES for over 40 years, serving variously as European Regional Secretary, International General Secretary and currently heads up FEUER (Fellowship of Evangelists in the Universities of Europe) a network formed by a joint effort of UCCF, the British student movement and IFES, the international evangelical student body – which has as its aspiration the renewal of public communication of the gospel in the universities of Europe. He recently served as the International Director for the Lausanne Movement for World Evangelization.
Encouraging quote from the Head Teacher Kim Thornton at Boxgrove Primary School, Chichester, who in her latest newsletter to parents and carers penned the following words:
"It was lovely to welcome David Thurlow and Gordon Curley from Swanfield Chapel on Tuesday. Having explained that parables are like jam doughnuts i.e. the cake part is the story, the jam, the hidden meaning, Gordon retold the story of "The Prodigal Son". At the end of telling the story, Gordon explained to the children that God's grace is amazing – that He welcomes everyone. That there are no conditions and that He forgives us for all the things we do that are wrong – if we just say "sorry"."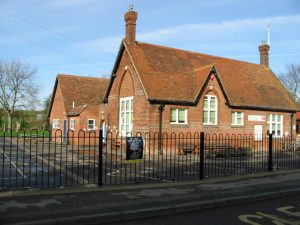 The Life Exhibition is a multi-media experience designed for primary school children which complements and works alongside existing RE teaching. Using interactive tablets, QR codes, graphics, quizzes, films, songs and a discussion café, Life helps children learn – in just over one hour – about the story of Jesus and his relevance today. The exhibition is FREE to schools thanks to the sponsorship of local churches and Counties. It is aimed at KS2 children, although sessions can be shortened to include children in YR3. It visits an average of 20 towns or cities per year and unpacks into a public hall or church building, where children from several local schools can come in to be hosted each week.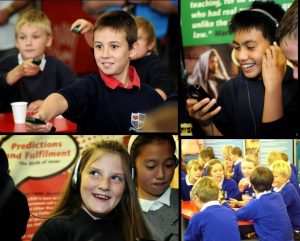 For further information regarding The Life Expo click here