It may still be January but getting ready for Good News Camp in August has officially begun!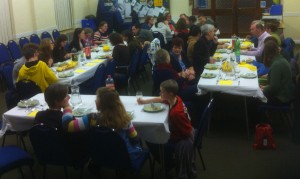 30 leaders (and some of their children) enjoyed good food, good conversation, the Camp 2014 promo DVD and a short talk!
An opportunity to say thank you for helping last year on Camp and to encourage the team to sign up for this year – please pray that God will bring the right people together to make Good News Camp 2014 the best one yet!