yep, I missed this place! Good to be back after a 3 week absense due to other commitments.
"A truth does not mind being questioned, a lie does not like to be challenged." – unknown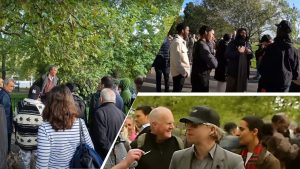 Question: What happens when an Algerian French speaking Moslem wants to and insists on having a genuine conversation with you?
Answer: God sends along a French speaking Christian at just the right time to do the translating! Thank you Mark for your linguist skills.