Site visit to meet the head and line up everything for the visit of Key to life @ St John the Baptist Church of England Primary School In Feb/March 2022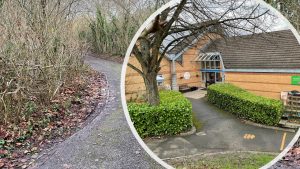 Key to Life is a cutting-edge, mobile experience, sharing the story of Jesus through a unique and immersive lesson. Using floor-to-ceiling touch screens, children can watch films, interact with games and quizzes and take part in small group discussions – helping them explore what Christians believe, and understand how the story of Jesus is the key to Christianity.
About Key to Life
Key to Life is a Counties resource that makes Jesus known across the UK through the work of our national network of evangelists, innovative schools' resources, pioneering church planters and professional training opportunities.