The countdown is on and with 33 days to go it's time to roll out the Christmas assemblies! Starting today at Park Gate Primary School. Southampton.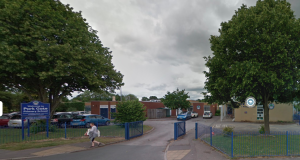 And to get you thinking, a quick Christmas Quiz…
At what time on Christmas Day does the Queen broadcast to the nation?
Which two of Santa's reindeers share names with meteorological terms?
What links excitable Edgar within Monty the Penguin?
Name the fictional character created by Dr. Seuss that stole Christmas?
How many different flavours are there in a standard tub of Quality Street?
Popular in Victorian England at Christmas, what is a 'Smoking Bishop'?
Bob Geldof and Midge Ur wrote the song 'Do They Know It's Christmas?' in which year?
Christmas Island, a territory of the Commonwealth of Australia, is located in which ocean?
Which country was the first to use the tradition of the Christmas tree?
Which Christmas carol based on a poem by English poet Christina Rossetti has been set to music many times, the most famous by Gustav Holst?
Answers:
3pm
Donner and Blitzen (the names mean 'thunder' and 'lightning' in German)
John Lewis Christmas adverts
The Grinch (from How the Grinch Stole Christmas!, a children's book by Dr. Seuss)
12 different flavours
A type of mulled wine
1984
Indian Ocean
Germany
In the Bleak Midwinter