We will miss it visiting Hampshire!
After over 20 years of use, unfortunately we have had to make the difficult decision to decommission both GSUS Live trailer classrooms.
We give thanks thanks that 585,495 students came on board to explore the themes of fear, forgiveness and rejection through the teachings of Jesus.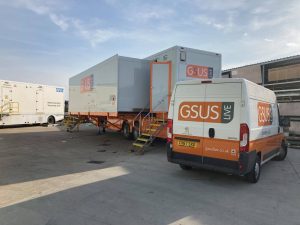 We are excited to continue the GSUS Live resource in a new adapted form. The GSUS Live trailers have been adapted to be set up within a school classroom or hall, with the use of tablets and large surround classroom wall displays. See less