All over already! Good fun and always good to meet new people at the online Holiday Club.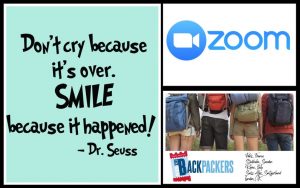 Each day we explored a European city (Gare du Nord in Paris, the busiest station in Europe, Rome and its many amazing restaurants, the Swiss Alps, the distinctive shape of the Matterhorn & Hyde Park in London, the largest of four Royal Parks in the very heart of the city. as well as discovering some of the places that Jesus visited (Entering busy Jerusalem, God's Son received special worship, The last supper, Mount Calvary & the garden tomb). The Backpackers daily programme focuses on awesome accounts from the Gospel of Matthew.
Hopefully next time back in the building!
Duncan Road Church. Southampton.