GSUS LIVE in Hants.
Great answers to prayer this week as the final two schools that were approached re: the unit have said yes!
Week 1: September 4th to September 13th: Brookfield Community School. Southampton.
Week 2: September 16th to September 20th: Bay House School. Gosport.
Week 3: September 23rd to September 27th: Crofton School. Stubbington.
Week 4: September 30th to October 4th: Brune Park Community School. Gosport.
Week 5: October 7th to October 12th: Oasis Academy Mayfield. Southampton.
Week 6: October 14th to October 18h: Bishop Luffa School. Chichester.
Week 7: October 21st to 25th: Perins School. Alresford.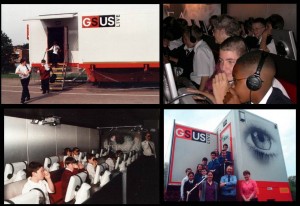 Click link to visit the GSUS Live Webpage: GSUS Live Web: