Traditional Skittles Night was the activity at this months 'The Net' (event for men).
Lots of teams all challenging to be crowned champions in the knock-out competition. Congratulations to Ben, Rob & John who came out top!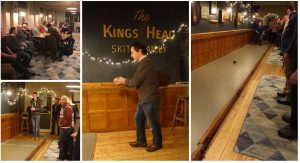 Thanks to guest Speaker Dave Aarons who gave a challenging talk on Peter the fisherman who discovered God to be the God of the second chance.