It has been good this week to do some 'ground work' regarding the LIFE Expo's visit to Hampshire in 2018.
I will be involved in two visits of the Expo, these will be inter-Church events, one in the city and one with village scools in the countryside. The recruitment of volunteers and the contacting of schools has now begun!
• Dates: February Monday 19th to Friday 23rd 2018
• Venue: St. Paul's Sarisbury Green SO31 7BG
• Dates: July Monday 2nd to Friday 6th 2018
• Venue: Hampshire Christian Trust, Lockerley Water Farm, Lockerley. SO51 0LW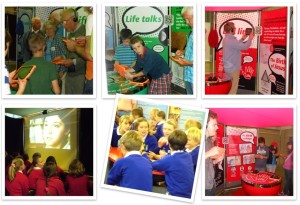 The LIFE Expo is a great resource that brings Churches together in their outreach and presents the gospel so many school children.