This week I will be absorbed in preparation for Good News Camp. My priority are the 6 main morning sessions and talks, complimented by the 6 evening epilogues and also the 6 morning Thought For The Day' for the This year all our teaching will be based on Luke's Gospel.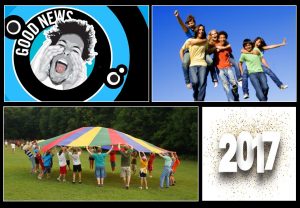 We praise for God for:
We have over 50 Campers booked in and have space for a few more.
We have a full tea of helpers.
A great Camp site – each year Lockerley Water Farm gets better & better!
News continues to be received concerning how God impacted lives on previous Camps & Houseparties, with news of one young lady being baptised after this years camp.
We ask prayer for:
Health & safety – accidents do happen – pray with us that any accident/health issue will be insignificant!
Unity & balancing the team – we have a variety of helpers – pray that we will all complement each other in our various roles.
For Gordon as he prepares talks from Luke's gospel for this year's Camp.
For a good time spiritually – that the week will be marked with conversions and spiritual growth.