Counties Day!
A chance to be inspired and encouraged in our faith this day as guest speaker Dr Peter J Williams from Cambridge University explores the historical evidence for the Easter accounts.
Small group seminars included: Charles Addoco – Inspiring Young People to Serve God; Matt Rich – How to Bring the Good News Online; Rob Watson – Ministering to the Margins; Clive Cornish – What's God Doing in Prison?; Bob Telford – Preaching Easter For All its Worth; Paul Willmott – Presenting easter Truth to Children; John Wilkes – How Counties Can Help Your Church Introduce New people and New Projects and Ben Telford – presenting the new Key to Life? resource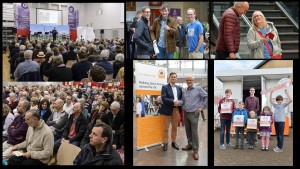 A selection of shots from photographer Simon Hadley at the weekend's day conference in Solihull. Copyright Simon Hadley.