This week is all about preparation for Good News Camps (22nd-28th August).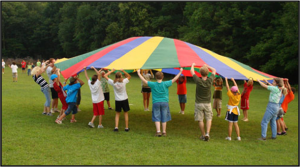 Praise for:
We have a full team of workers and almost a full Camp (just a couple of places left).
New team members keen to serve.
A great Camp site – each year Lockerley Water Farm gets better & better!
Two recent posts on Facebook, remind us of the importance of Camps:
"Your talks and conversations on camps helped shape me into a disciple of Jesus… And now I'm running camps!" – Tim
"A blast from the past seeing you on Facebook Gordon. I can still remember as if it was yesterday becoming a Christian at NFCC aged 12…23 years ago! God used u to change my life – thank u" – Louisa
Please pray for:
The Hut leaders – the most demanding job on Camp!
The leadership team – wisdom to know what to do as they encounter problems.
Health & safety – accidents do happen – pray with us that any accident/health issue will be insignificant!
Unity & balancing the team – we have a variety of helpers – pray that we will al compliment each other in our various roles.
For Gordon as he prepares talks for this years Camp.
For a good spiritual time – that the week will be marked with conversions and spiritual growth.
Thanks for your prayers, support and interest – much appreciated!