With 48 hours of thunderstorms and torrential rain expected across southern and northern parts of the United Kingdom this Thursday & Friday, this land lover starts a two day sailing camp!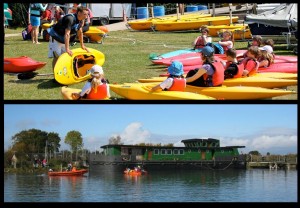 Changing lives through adventure – come and share the adventure
Christian Youth Enterprises Sailing Centre (CYESC) is a multi-activity residential centre which caters for children, young people and adults of all abilities. Our particular passion and expertise centres on watersports and, as a recognised Royal Yachting Association Training Centre and British Canoe Union Approved Centre, we make the most of our privileged location in the stunning surroundings of Chichester Harbour.
We are a Christian charitable organisation, committed to the delivery of safe, challenging and professionally-run activity programmes. All of our employees and volunteers share a belief in the Christian faith, and all share a passion for creating memorable and exciting experiences for each and every guest we look after.
Our location is within a beautiful, private, country estate surrounded by the South Downs National Park to the north and the Bosham Channel to the south. This tranquil backdrop combined with quality accommodation, an extensive fleet of boats and a dedicated staff team, means that we provide unique and diverse programmes to develop young people and adults physically, mentally and spiritually.