FirstServe are very pleased to welcome Josh & Thomas Pike onto the programme! They have now arrived safely at the Foundation Totai centre in Bolivia and are settling in. Please pray for them over the coming months with everything they're involved in, and pray that God will really move in their lives.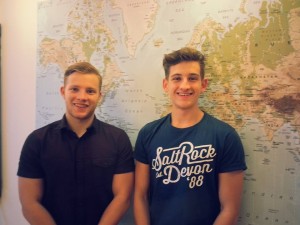 To keep up to date with what they're involved in, check out their blog at: http://joshpikes.blogspot.com

FirstServe is a unique discipleship and missions programme, primarily for 18-25 year-olds on a gap year, or those with a shorter time available.
Gordon is part of the FistServe Steering Group.