The Net: B-B-Q in the Woods!
They came, they chatted, they laughed and they ate plenty of food!
Excellent sausages plus Andy Payne's famous Pheasant, Squirrel, Chicken, Pigeon and beef Kebabs!
Great night and thanks to everyone for making this such a good event.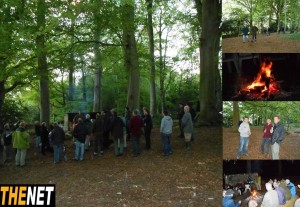 The evening concluded with a Bible-based talk around the fire from Ivor Cooper. Please pray in the good news that was shared!
'The Net' is an inter-church event for men run by Counties Hampshire.