A Snooker Evening was the latest activity in reaching men for Christ!
The venue was The Village Snooker Club, Stubbington, the evening reminded us all how out of practice we are at snooker! The conversation was good and although numbers attending were low, it proved to be a good evening.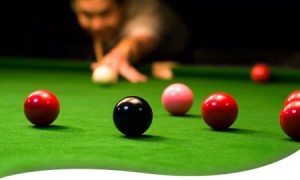 At the end of the evening our guest speaker Ivor Cooper spoke on the Bible verse 2 Corinthians chapter 8 verse 9:
"For you know the grace of our Lord Jesus Christ, that though he was rich, yet for your sake he became poor, so that you through his poverty might become rich."
Please pray that even now his words would impact those who were there.