Approximately thirty five ladies enjoyed a Christmas Craft Night at Duncan Road Church, run by Penny, on Monday Night (18/11/13).
A range of crafts allowed the ladies to try their hand at wood burning, glass engraving, and candle decorating, while for the less adventurous a selection of simpler ideas were available so that everyone was happily occupied.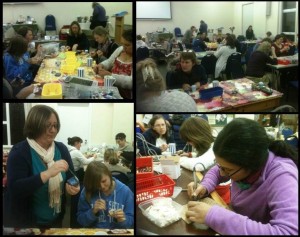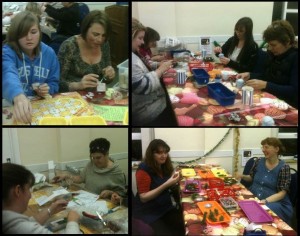 Lots of cups of tea, cake, mince pies and chocolate helped provide a comfortable atmosphere in which people could relax and chat. A bookstall selling a range of gifts, books, calendars, Christmas DVD's etc. was well used, and a table of handmade Jewellery was provided by one of our Friday club Mums.!
It was also really encouraging to see many of the ladies help themselves to the free Christian literature that was also available.