The Alresford Show is described as 'The jewel in the crown of Hampshire agricultural shows'.
This year thousands of people attended the show which takes pride in being traditional and quintessentially English.
It was great to join with the fellowship from New Farm Chapel, Alresford who each year provide a Christian witness to the visitors and stall holders.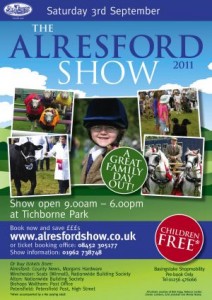 New Farm Chapel provided a small marquee and tea area, where Penny & Naomi Burden were able to offer face painting to the children (and teenagers!) while I was able to provide a second hand bookstall selling a mixture of Christian and secular books.
Good conversations were had, lots of literature was taken and hundreds of books were purchased including a number of Bibles. It is always hard to evaluate how effective outreach like this has been, but please pray that the tracts taken, the books sold or conversations enjoyed will prompt the start of many people's journey of faith!