This week I will be absorbed in preparation for Good News Camp. My priority are the 6 main morning sessions and talks, complimented by the 6 evening epilogues and also the 6 morning Thought For The Day' for the This year all our teaching will be based on Luke's Gospel.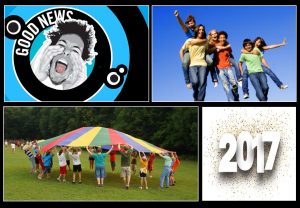 We praise for God for:
We have over 50 Campers booked in and have space for a few more.
We have a full tea of helpers.
A great Camp site – each year Lockerley Water Farm gets better & better!
News continues to be received concerning how God impacted lives on previous Camps & Houseparties, with news of one young lady being baptised after this years camp.
We ask prayer for:
Health & safety – accidents do happen – pray with us that any accident/health issue will be insignificant!
Unity & balancing the team – we have a variety of helpers – pray that we will all complement each other in our various roles.
For Gordon as he prepares talks from Luke's gospel for this year's Camp.
For a good time spiritually – that the week will be marked with conversions and spiritual growth.
A mad week burning the midnight oil to get lots and lots of Camp preparation done (the unseen side of the job!)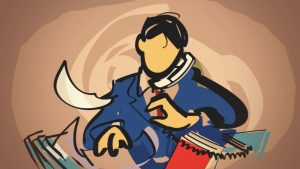 Now I can concentrate on preparing the talks:
6 morning 'thought for the day' at Leaders Morning Prayer Meeting.
6 main sessions and talks for the morning T.G.S. (The God Slot)
6 epilogues in the evening T.G.S. Skylark.
Let us Pray – James chapter 5 verse 13-20 – sermon by Gordon Curley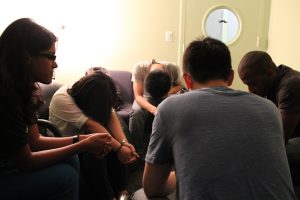 PowerPoint slides to accompany this talk are available on request – email: gcurley@gcurley.info
Craig and Sarah begin their journey home today from their FirstServe placement in Zambia, which brings them to the end of their programme. Please pray:
– for safe flights
– that their luggage would arrive with them!
– that coming back to the UK wouldn't be too hard a transition for them. They've seem very young children (orphans) taking on responsibilities that children here wouldn't dream of, and have no need to. Please pray that the 'reverse culture shock' wouldn't be too bad.
– pray too for those they have said goodbye to in Zambia – strong bonds have been forged
Pray that as they reflect on their time in Africa that God will make the next steps very clear.
Once they've had time to settle back into home life we'll post a fuller update.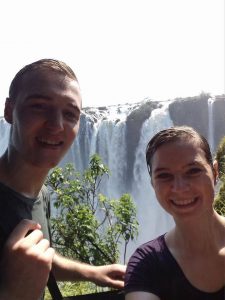 FirstServe is a unique discipleship and missions programme, primarily for 18-25 year-olds on a gap year, or those with a shorter time available.
Gordon is part of the FistServe Steering Group.
The Power of Patience – James chapter 5 verses 7-12 – sermon by Gordon Curley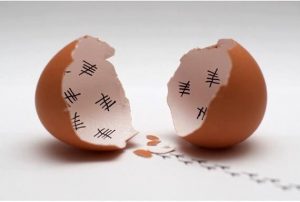 PowerPoint slides to accompany this talk are available on request – email: gcurley@gcurley.info
Penny's Ladies Craft Night was last night held at Duncan Road Church .
The evening attracted a good number of 'unChurched' women along to this bridge-building event. We pray this will be the first of many opportunities to input in these ladies lives.