The bars might remind you of prison but these are just school gates!
Mind you you could say I have a captive audience for my two* morning assemblies at Sarisbury Junior School.
The topic given me is forgiveness- now there is a subject I like to speak on!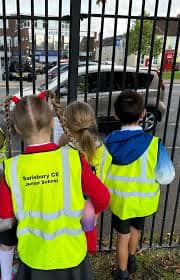 *in case you are wondering why two assemblies? This is the only way the school can fit 400 into the hall.
A jolly good time was had by all!
AM – prayer & share time
PM – Dan Randall ( Hope together)
Presentation and discussion on
Understanding the Now and Embracing the Mystery of the Future.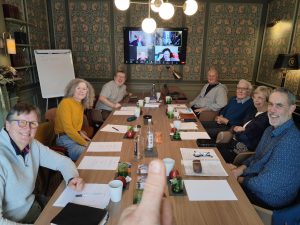 Counties South West Cluster Group Day (Organised by Penny).
A chance to catch up and support (and be supported) collegues in all of our varied ministries
'The sin of pride' – Isaiah chapter 9 verses 8 to chapter 10 verses 34 – sermon by Gordon Curley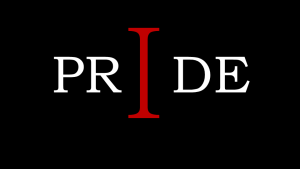 (PowerPoint slides to accompany this talk are available on request – email: gcurley@gcurley.info)

Download
Preaching today…
Venue: Duncan Road Church. SO31 1BD
Activity: Morning Service
Time: 10.30am
Subject: 'The sin of pride' – sermon by Gordon Curley
Bible Passage: Isaiah chapter 9 verses 8 to chapter 10 verses 34
Speaker: Gordon Curley
YouTube Livestream: CLICK HERE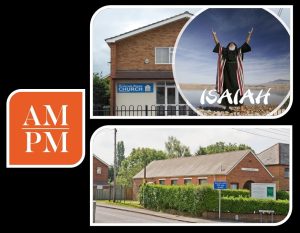 Venue: Gospel Hall. Fair Oak. SO50 8EG.
Activity: Evening Service
Time: 6.30am
Subject: 'So near and yet so far!' – sermon by Gordon Curley
Bible Passage: Luke chapter 18 verses 18-30
Speaker: Gordon Curley
'The Future King!' – Isaiah chapter 9 verses 1-7 – sermon by Gordon Curley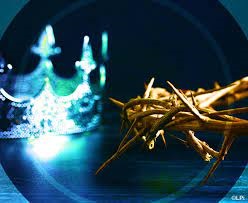 (PowerPoint slides to accompany this talk are available on request – email: gcurley@gcurley.info)

Download
Preaching today…

Activity: Morning Service
Time: 10.30am
Subject: 'The Future King' – sermon by Gordon Curley
Bible Passage: Isaiah chapter 9 verses 1-7
Speaker: Gordon Curley
YouTube Livestream: CLICK HERE