A four hour round trip to speak for 30mins, but really looking forward to a trip to Somerset.
Time: 10.30am
Where: Saint Cleers Chapel. 45 Polham Ln, Somerton TA11 6SP
Bible Reading: Acts chapter 26 verses 26-36.
Topic: 'The importance of explaining the Scripture.'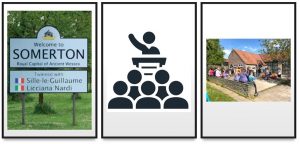 Somerton is a town and civil parish in the English county of Somerset. It gave its name to the county and was briefly, around the start of the 14th century, the county town, and around 900 was possibly the capital of Wessex.