Always good to be involved in children's & youth camps. During this half-term I will be able to join with the team at at the Christian Youth Enterprises Sailing Centre (CYESC) at Chidham, Chichester, West Sussex.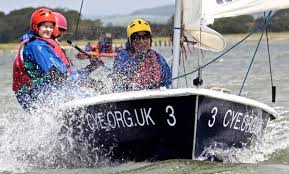 It will be good each morning to be on the water of this four day sailing Camp, a chance to mix and mingle with the campers and then each lunchtime give Bible talk. The camp is non-residential which means mid-afternoon I can head off home and enjoy sleeping in my own bed!
Do pray for the talks given, that even now they will still 'bear fruit'.