Great night last evening at 'The Net' (Monthly Events for Men)
For most of us our snooker was embarrassingly poor, but playing doubles with people of the same standard made for an enjoyable evening out.
Colin Dyer was our guest speaker and he spoke on the subject: 'Is there life after death?' An imaginative and challenging presentation!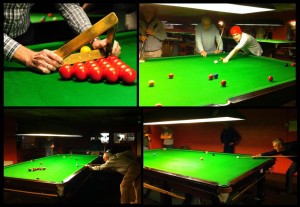 'The Net is held on the 2nd Tuesday of the month at 8.00pm (November to May).
It is an inter-church event for MEN run by 'Counties' Hants.