Archive for November, 2014
All of the FirstServers are now half way through their UK Church Placements! Anna is due to finish her placement in just over 2 weeks, while Abbie & Hazel have just over 3 weeks to go. Please remember them all in prayer over the coming weeks and as they begin to plan for their overseas placements. Check out the FirstServe homepage to have a read of their blogs and find out what they've been up to!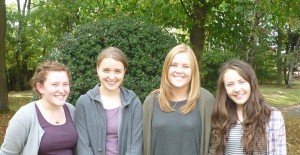 Gordon is part of the FirstServe Steering Group.
FirstServe is a unique discipleship and missions programme, primarily for 18-25 year-olds on a gap year, or those with a shorter time available.